Greeting from the owner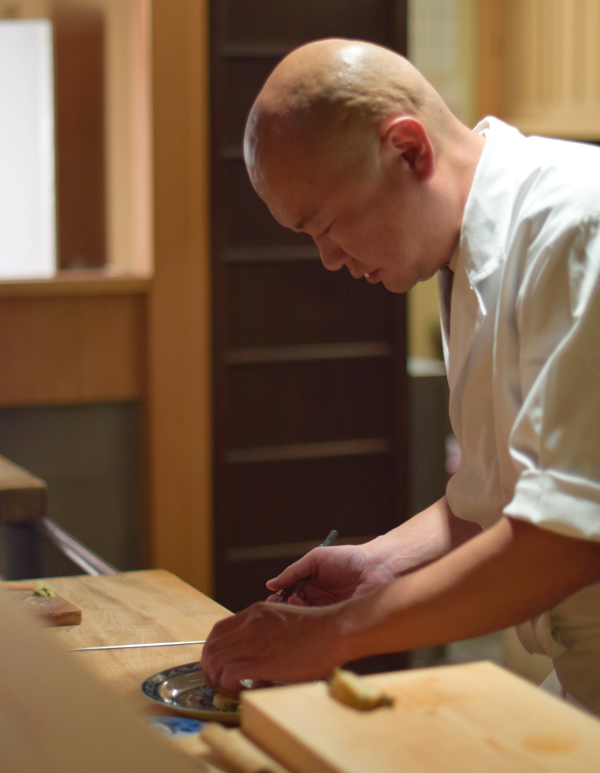 Adding even just a small detail to food or a restaurant can make all the difference and make it so much more enjoyable. We take great pleasure in making each guest's dining experience as enjoyable as possible, and strive to accommodate all requests.
The name Ifuki means "to give life with breath" or "to give life to something" and it is with this name that I have fashioned the restaurant, procuring only the finest ingredients and bringing life to them by charcoal grilling them just right to enhance the flavors and bring out a rich smoky flavor and aroma unique to the "sumibiyaki". I welcome everyone to Ifuki and desire to provide a warm and friendly relaxing ambience. Please make yourself comfortable and enjoy your time at Ifuki.

About Chef Norio Yamamoto
Born in Kyoto, Norio Yamamoto trained at famous restaurant "Kawasho Souen" and "Aji Hana" in the Gion district of Kyoto honing his skills before deciding to go independent in 2005. Inspired to learn more about "sumibiyaki" (charcoal-grilled cooking) he embarked on a journey to Spain to learn more about charcoal fire grilling techniques. He decided that he would craft his restaurant after envisioning the type of restaurant he would love to visit himself, and decided to forge his own style of restaurant, pioneering a restaurant that Japan and the world at large had never seen before, by creating a charcoal grilled "kappo" cuisine restaurant.
About the Menu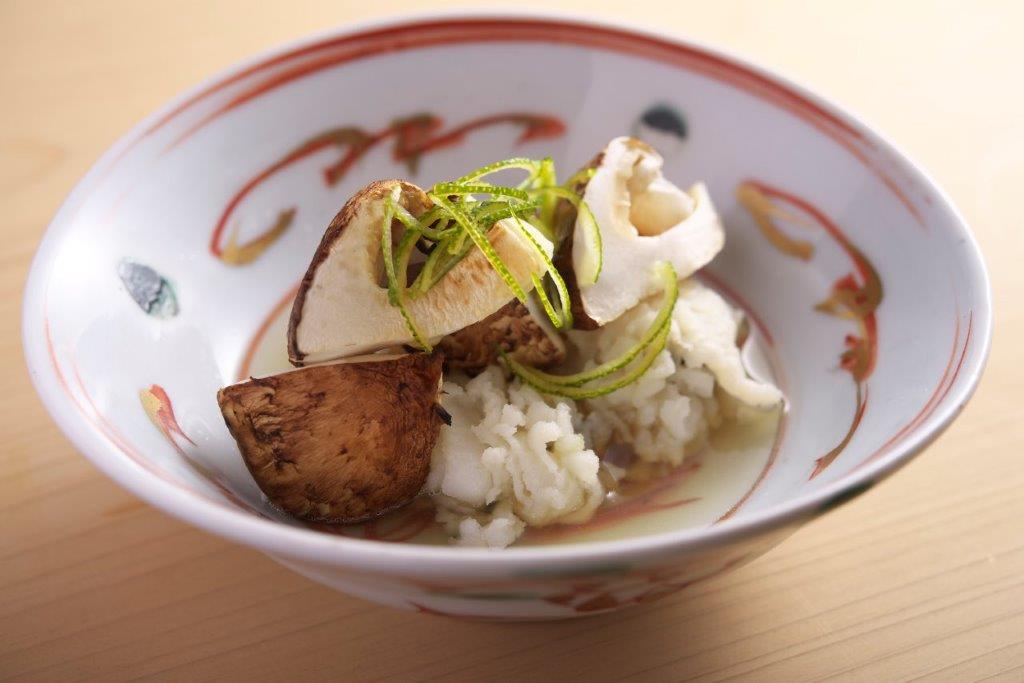 Ifuki's multi-course meal showcases the beauty of "sumibiyaki" (charcoal fire grilling) and "kaiseki" (Japanese multi-course meal) cuisine. Sumibiyaki or charcoal fire cooking adds a rich, smoky flavor to each dish and enhances the taste of the "umami"; a deep, almost indescribable taste known in Japanese traditional cuisine.
Though grilling food appears deceptively quite simple, there is more than meets the eye, and even slight modifications to the way the food is cooked producing entirely different tastes and textures. Through trial and error and chef Yamamoto's years of experience as a chef, a great deal of hard work went into learning about the best ways to cook specific food to obtain sublime flavors and an exquisite balance of taste. Many hours of meticulous preparation are essential before the food is even ready to be cooked.
After being told each guest's dietary restrictions and requests in advance, all courses at Ifuki are prepared "omakase", or left to the chef to decide what to serve you.

What does "omakase" mean?
"Omakase" is a Japanese term that means "I'll leave it to you" or "to entrust". This offers the chef the choice of what to serve you based on what he feels best represents his skills, using the finest ingredients available. It can be likened to an artistic performance by the chef. For customers, this shows the highest form of respect to trust in the chef's skill and experience.
The ambiance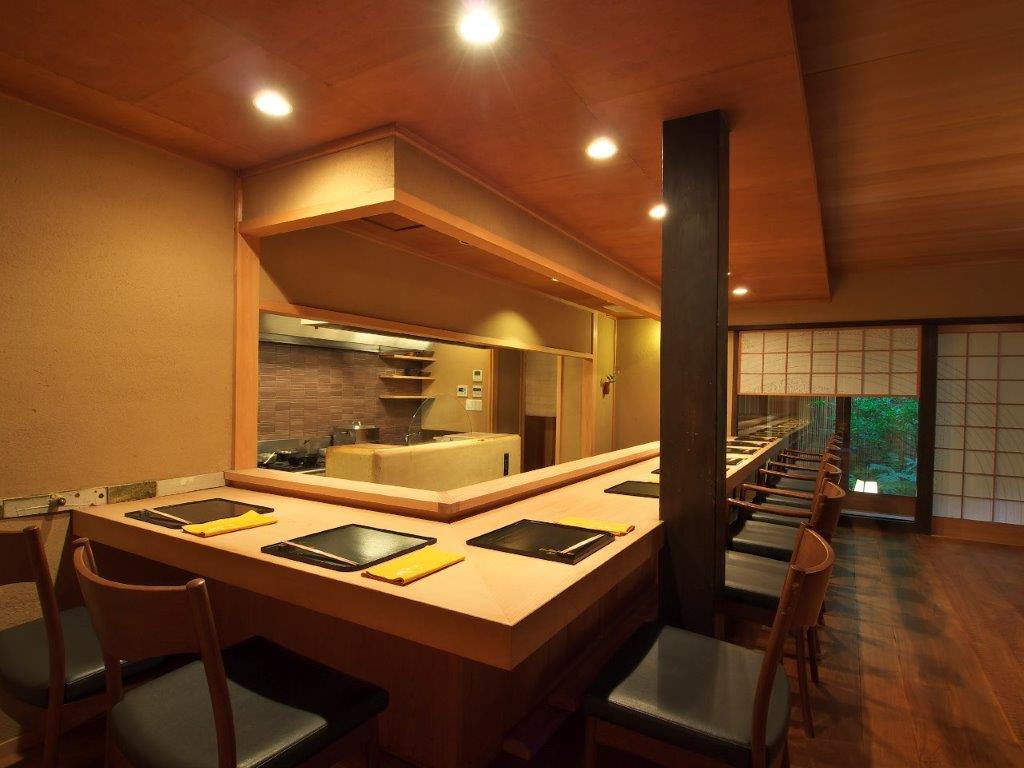 Ifuki has an intimate and comfortable ambience, exuding a warmth that will make you feel like you have been welcomed into the private home of a Kyoto residence. The casual setting has counter seats at front. We ask that guests at the counter to refrain from wearing perfume or any strongly scented fragrances as the restaurant would like all guests to treasure the aromas, sights and tastes of the cuisine. A private room is also available for reservation where you can get a taste of Kyoto, enjoy some privacy and be treated to warm hospitality.
Located just steps off the bustling Hanami Koji street where geisha and maiko (geisha in training) can be seen walking around, it is the perfect place to slowly spend your time in elegance, and enjoy the unique beauty of Kyoto, Japan's ancient capital city.